During our visit to Atlanta, Baby Brooks insisted on spending time with his favorite "older woman", Miss Madeline Elizabeth. The dynamic duo spent a lot of time in the kitchen working on a delectable dish.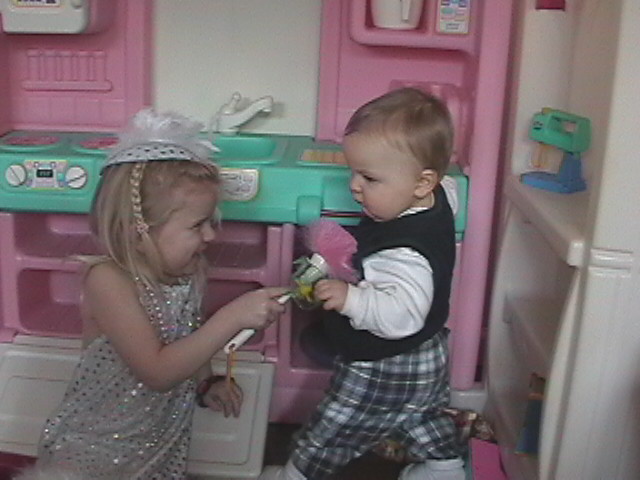 Look out Iron Chefs! Madeline and Brooks are gonna give you a run for the money.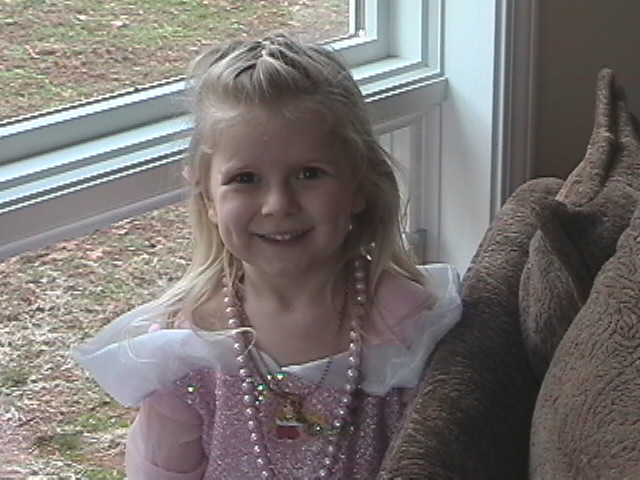 Check out this living doll!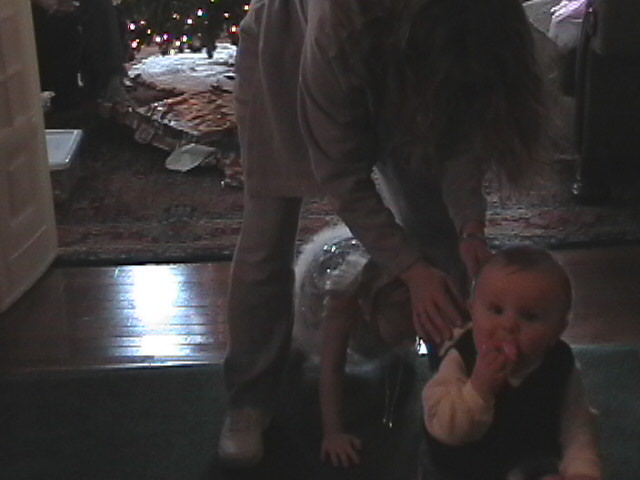 It's a race for the gold and Madeline's gaining fast!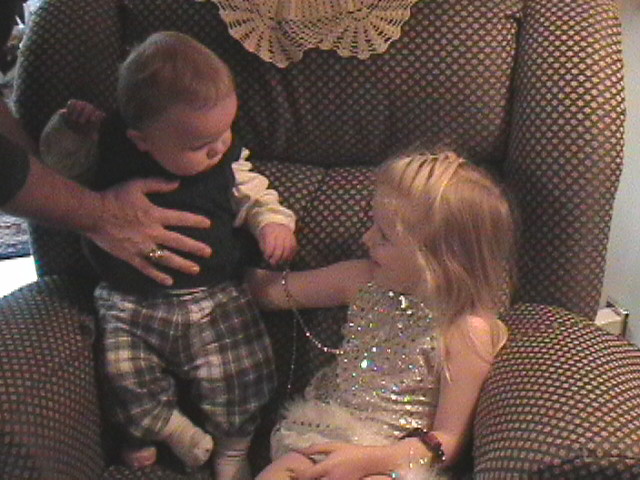 Hey baby! I'm comin' over to check you out.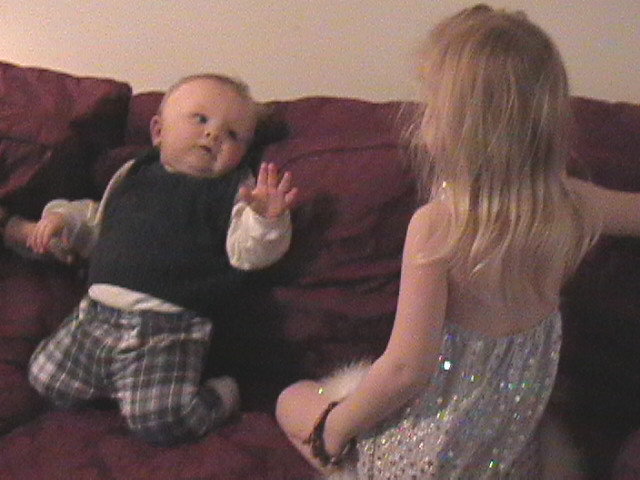 "You know, our moms are a little loopy, if you know what I mean...."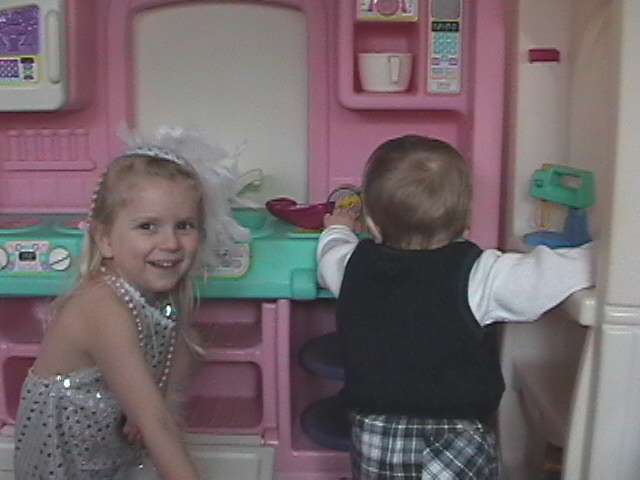 Hmm.... I don't think he knows how to operate the cuisinart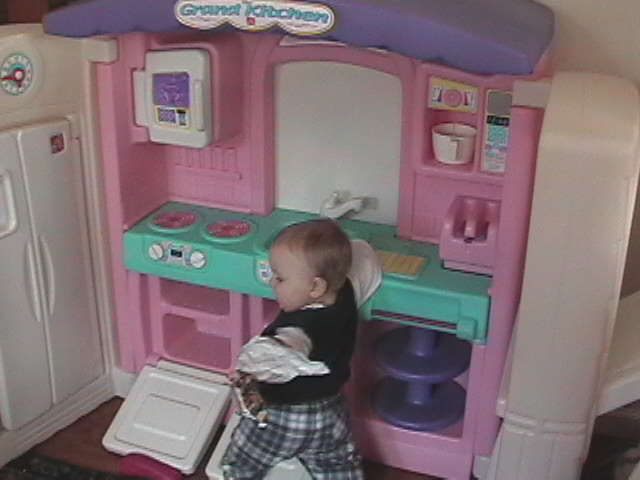 Hey... what happened to the master chef, Madeline?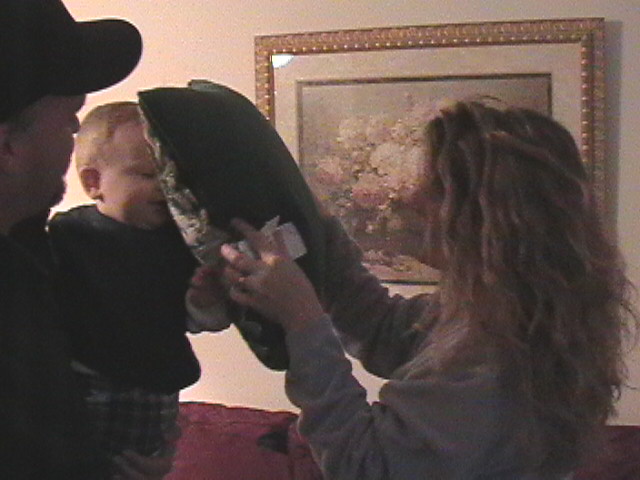 Aunt Christy joins in the fun by giving Brooks a bonk on his konk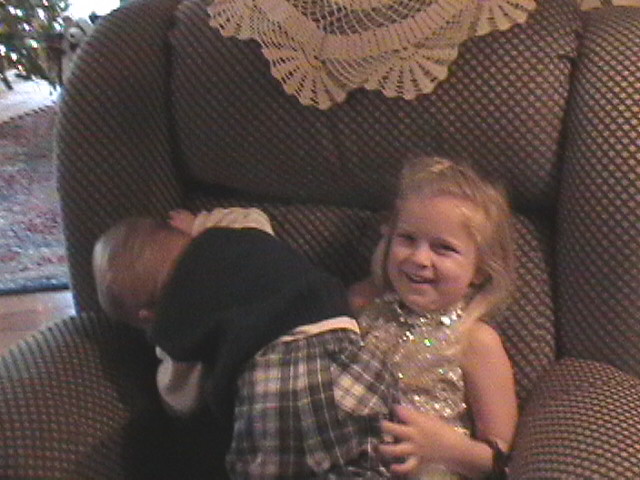 Woops, Brooks is on the move again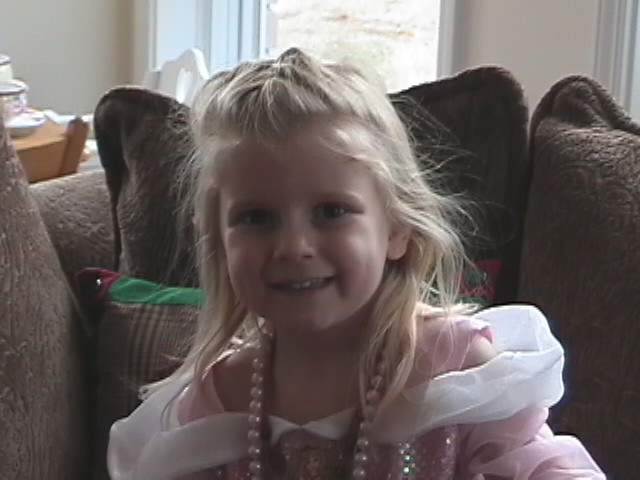 What a beautiful princess!