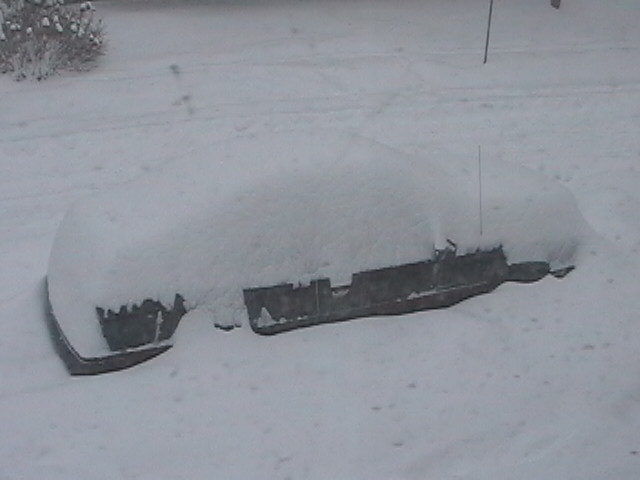 Craig's rockin' Sunbird at 11:00 a.m. 2/16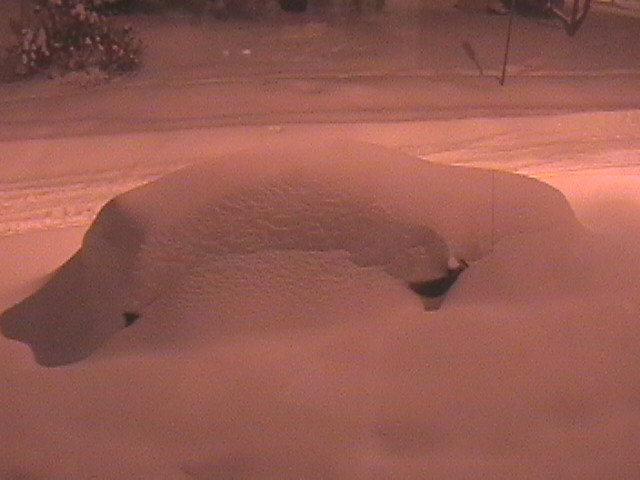 Craig's rockin' Sunbird at 9 p.m. 2/16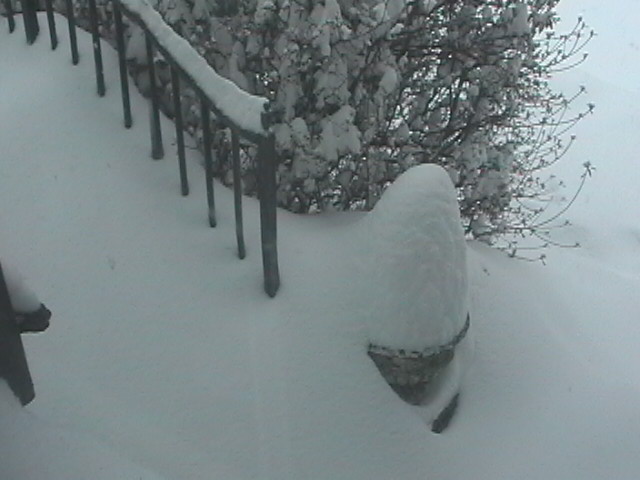 The front steps at 1:00 p.m.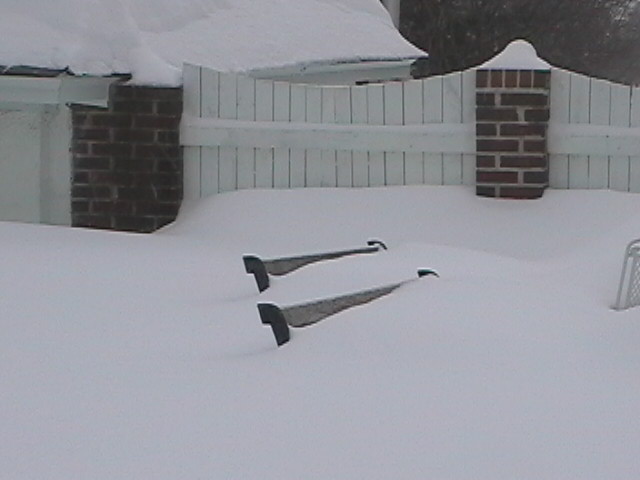 Backyard -- those two lines are garden benches.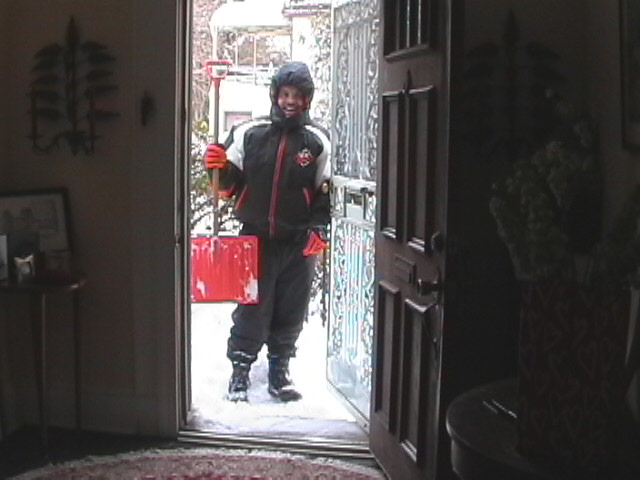 The big dig begins!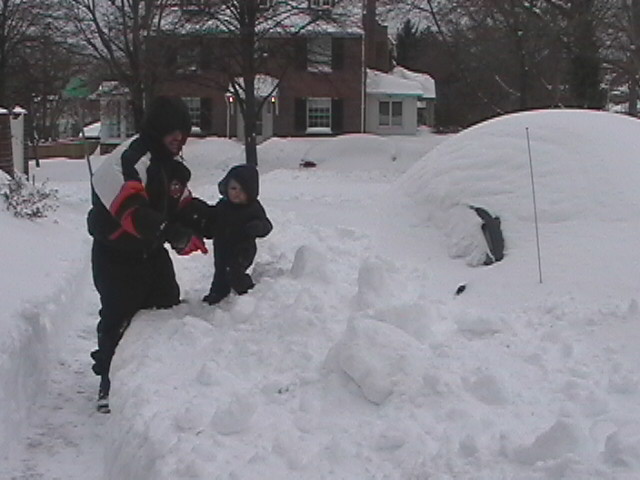 Brooks takes a rest against the Sunbird's snow bank.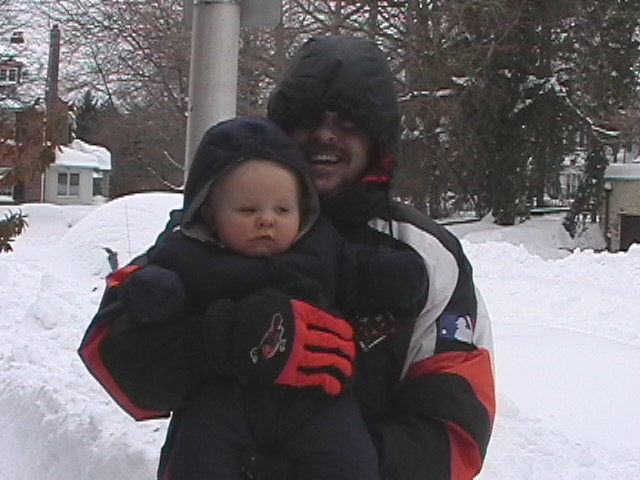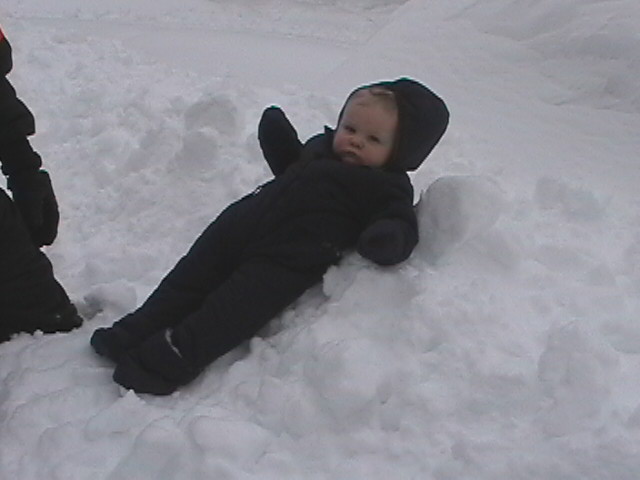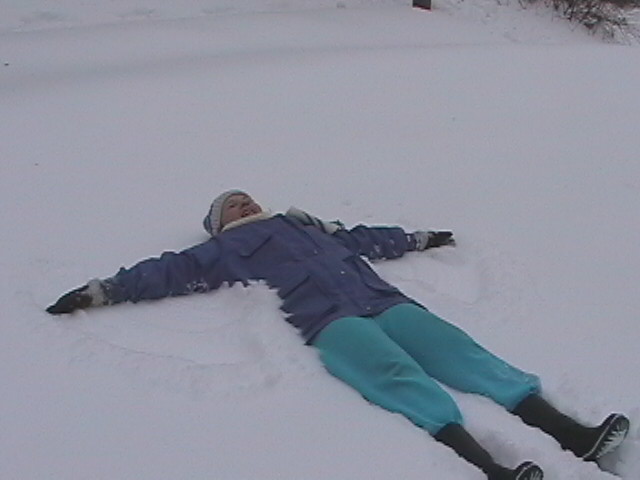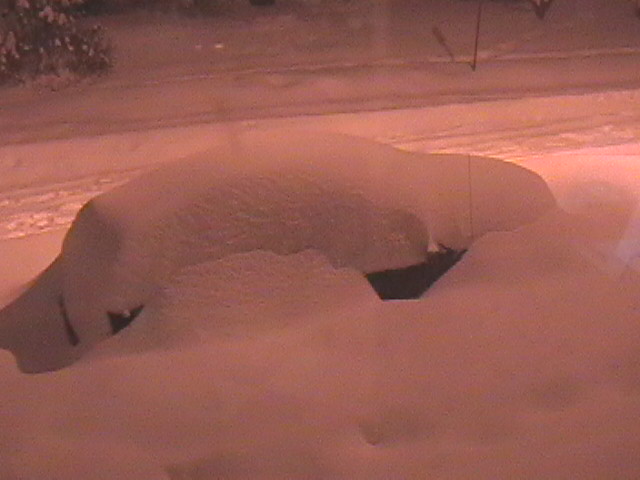 Craig's rockin' Sunbird at 7:00 pm 2/16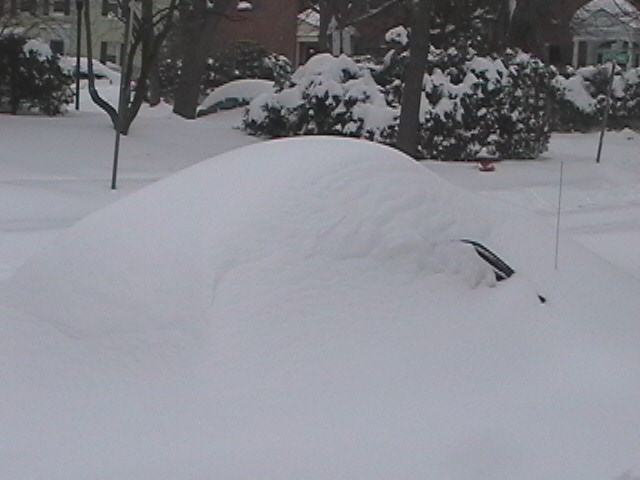 Craig's rockin' Sunbird, day 2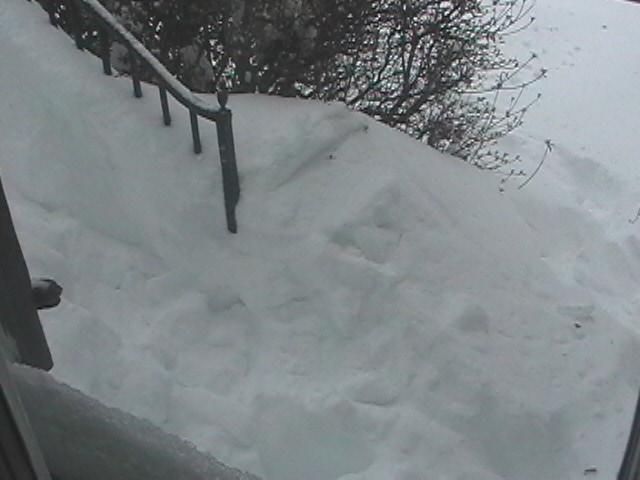 The front steps - day 2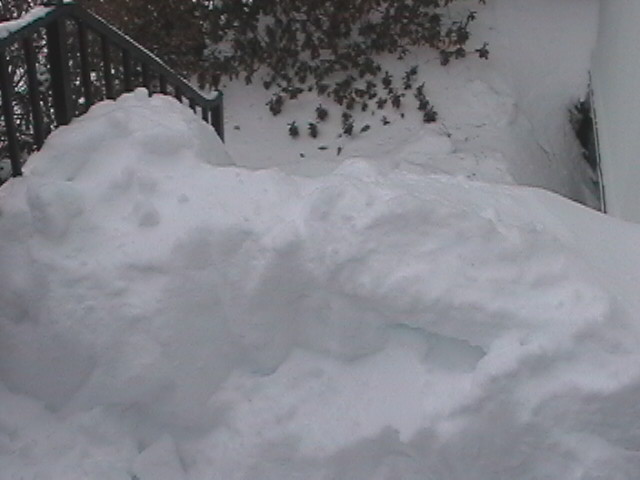 Looking down the front steps - yowza!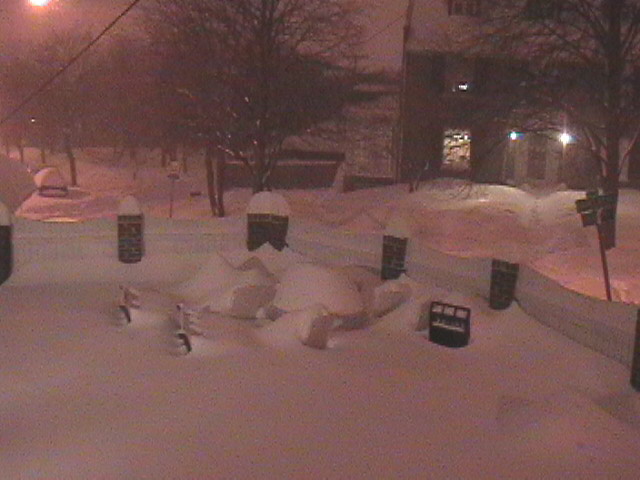 The backyard at 7:00 p.m. - those lumpy things in the middle are the lawn furniture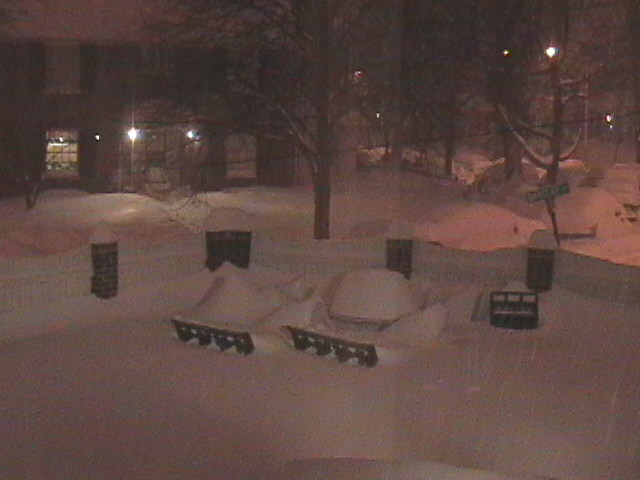 A different perspective of the backyard.