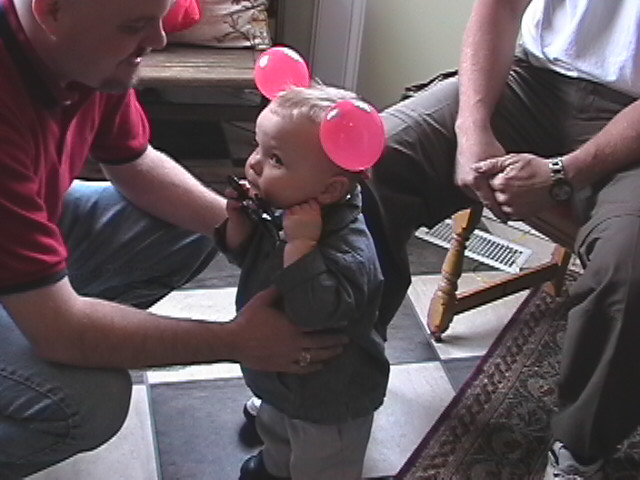 Before the party - Brooks gets geared up!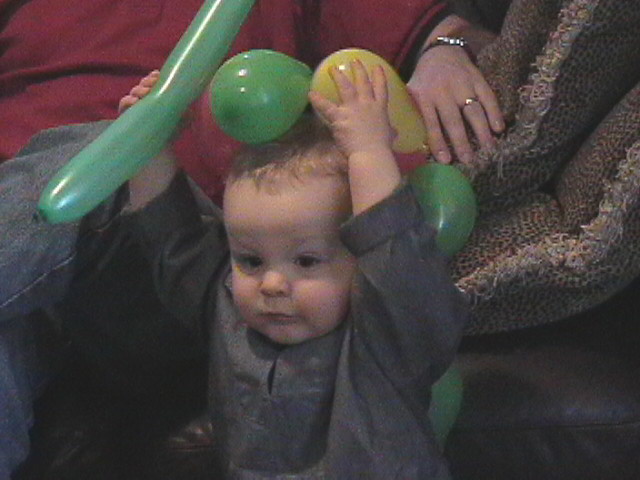 Brooks was quite the party animal!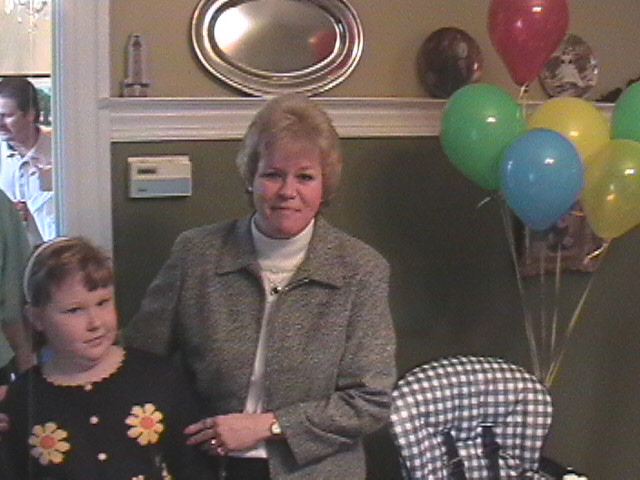 Laurel and Cheri wait patiently for ice cream.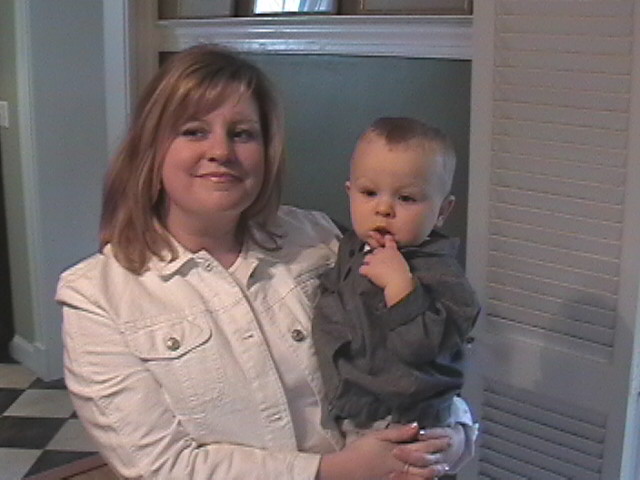 Mommy takes a moment to cuddle with the birthday boy.
A special little cake for the guest of honor.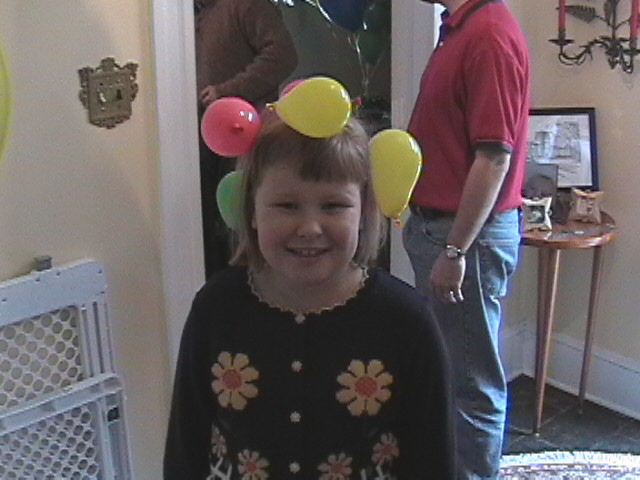 Laurel gets a new hairdo.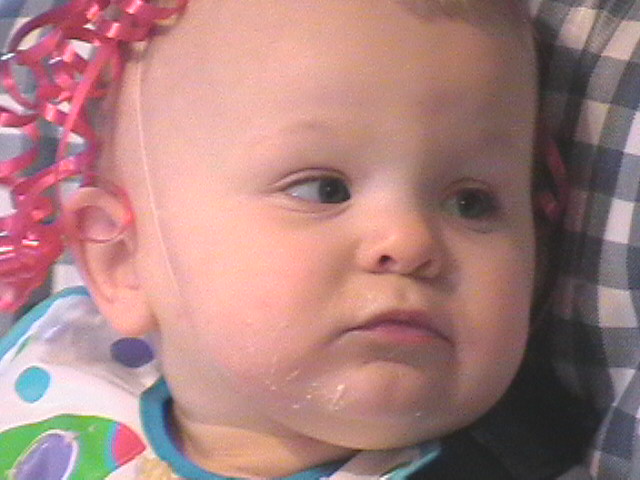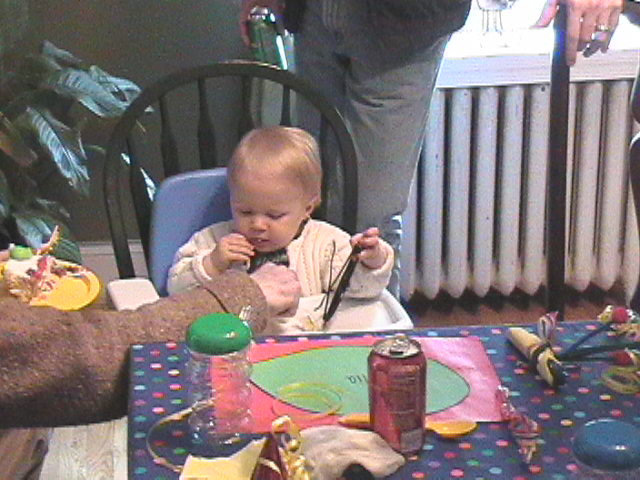 Celia joins in the fun!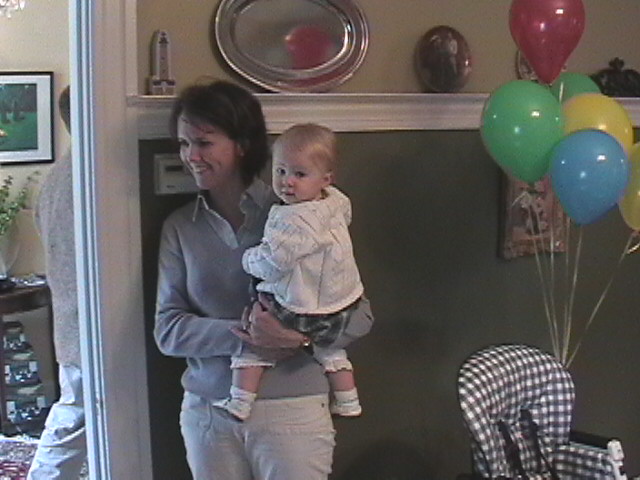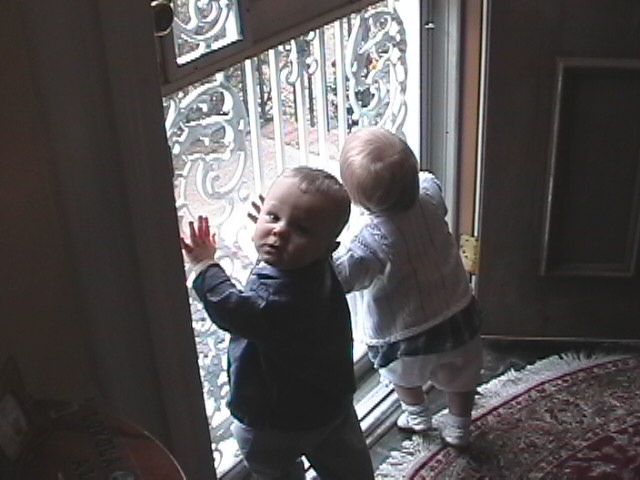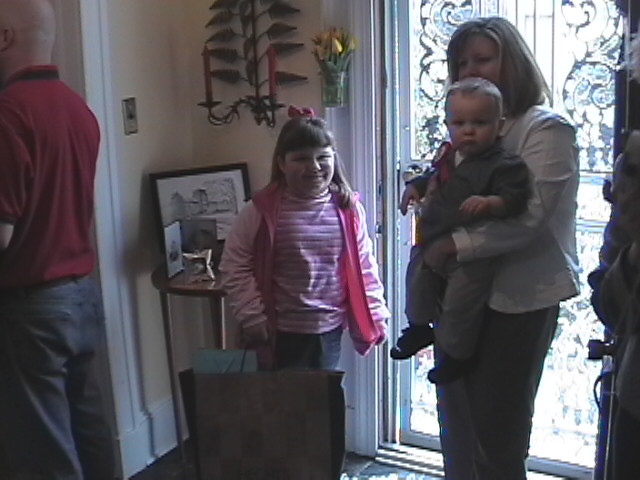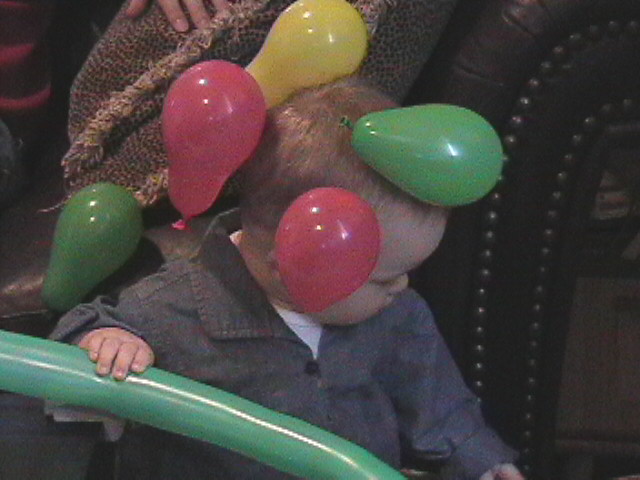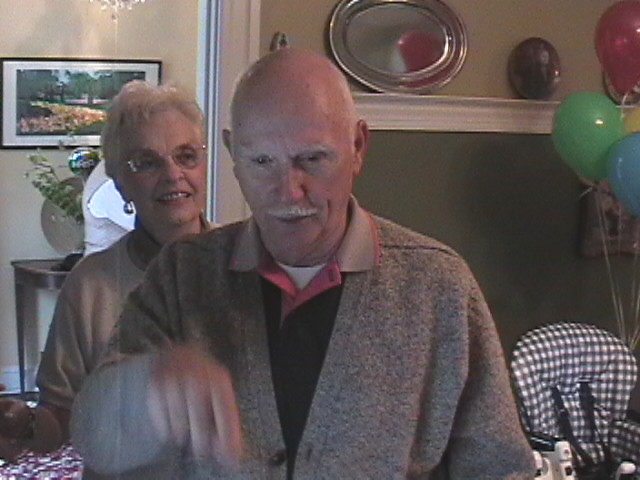 Our guests begin to arrive.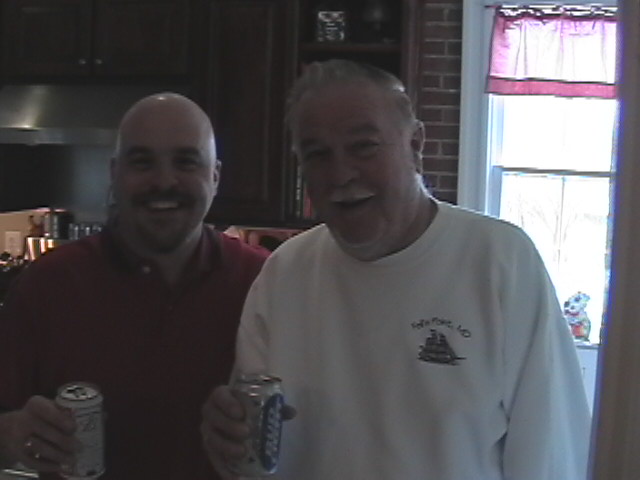 Daddy and Pop smile for the camera!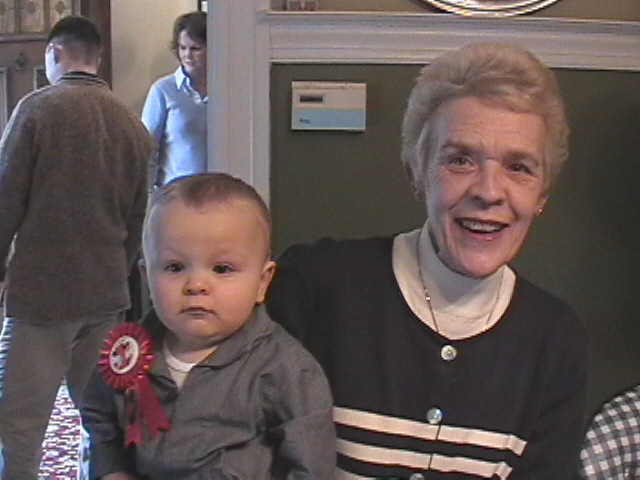 Mom-mom and Brooks look like they're ready for some cake.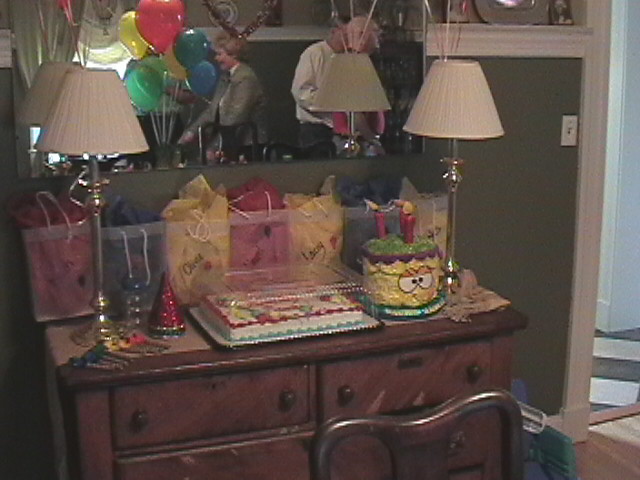 ...and a big 'ole cake for the rest of the gang.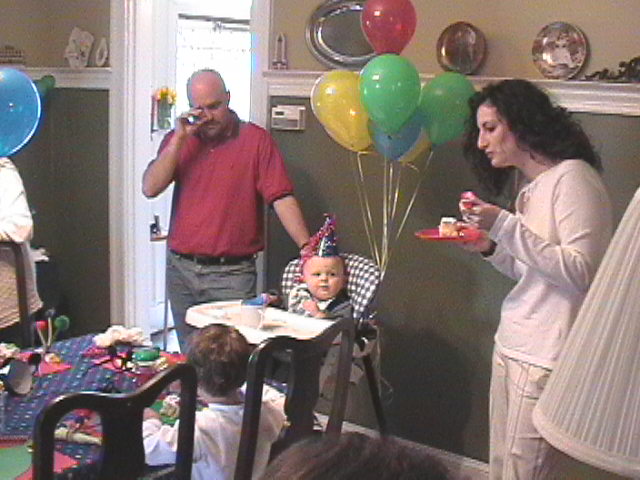 Big B has some of his first birthday cake!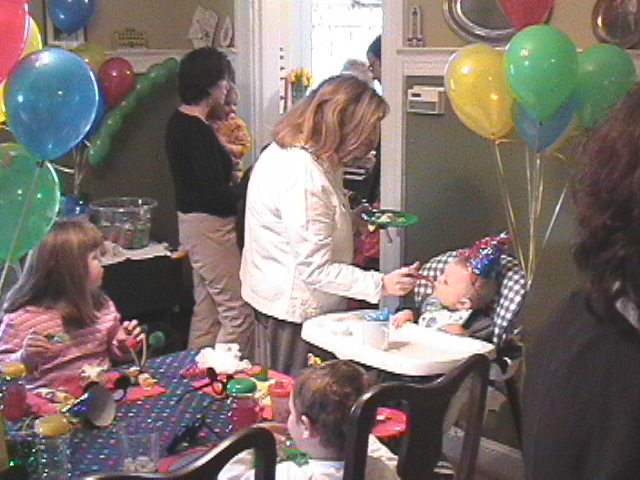 Big B loves his ice cream!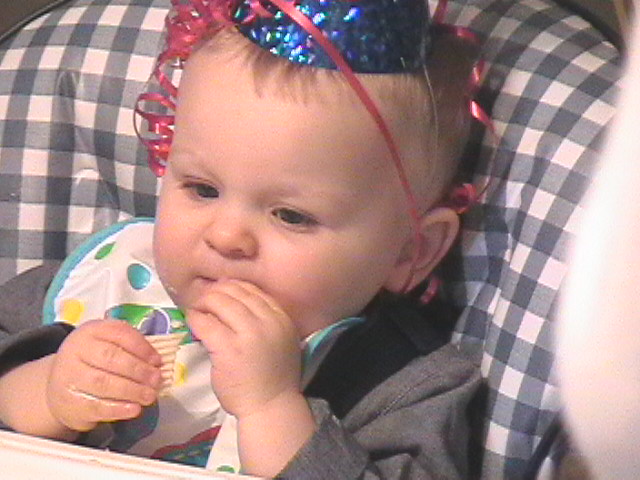 Aunt Lynn and I play with the balloons.