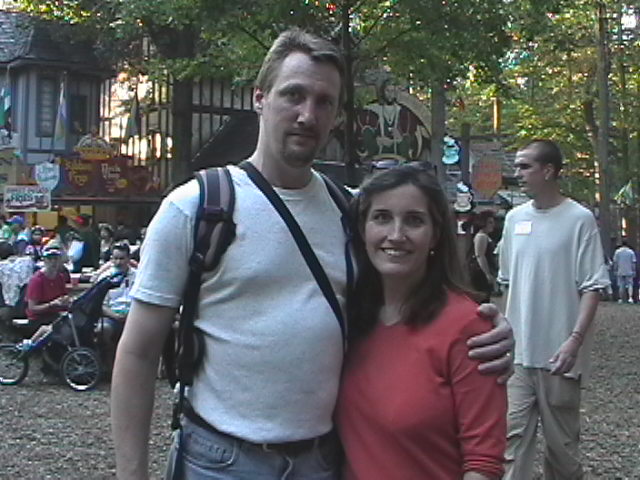 The birthday girl, Margaret, with her date (unknown).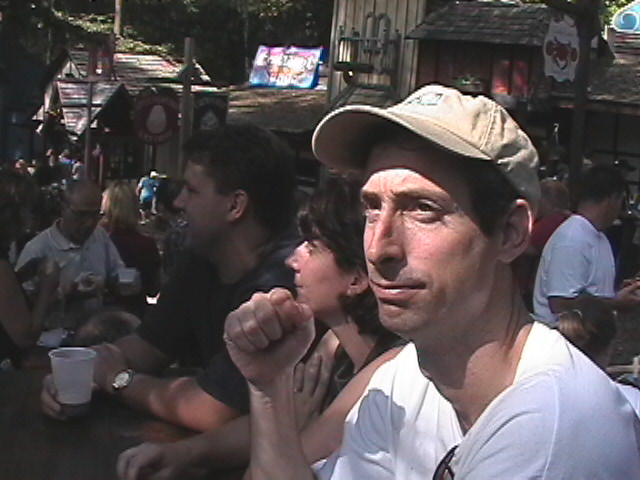 He's a Knight of the Round Table - he'll dance w'never he's able.
Tell me mother, who is this strange man and will I be stuck up here long?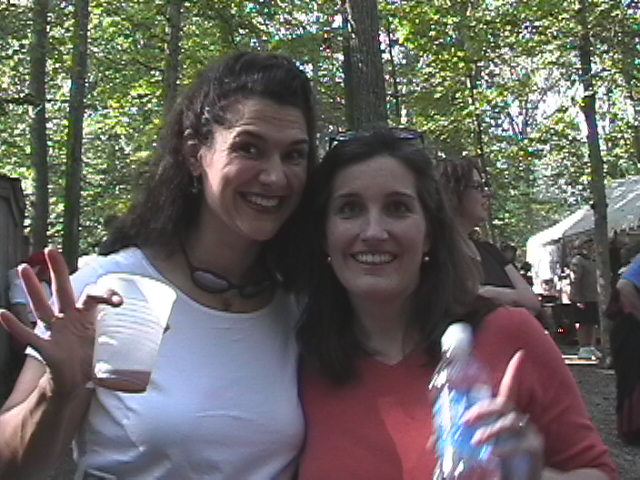 Hello me-ladies! Va-va-voom! Margaret and Rose prepare to joust.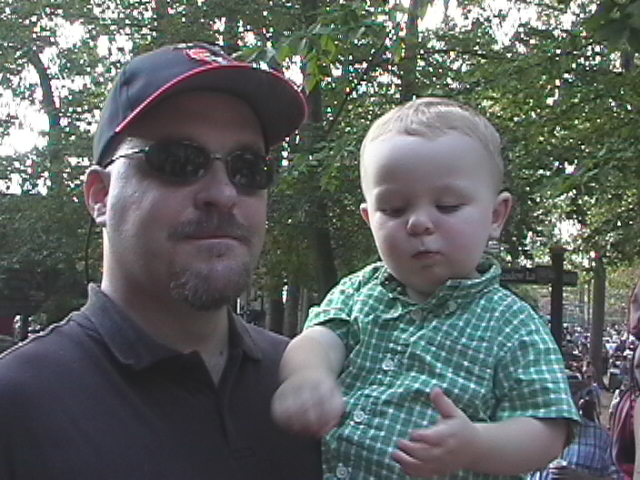 Tell us again, what we're doing here. Ahh yes, eating turkey legs my lord.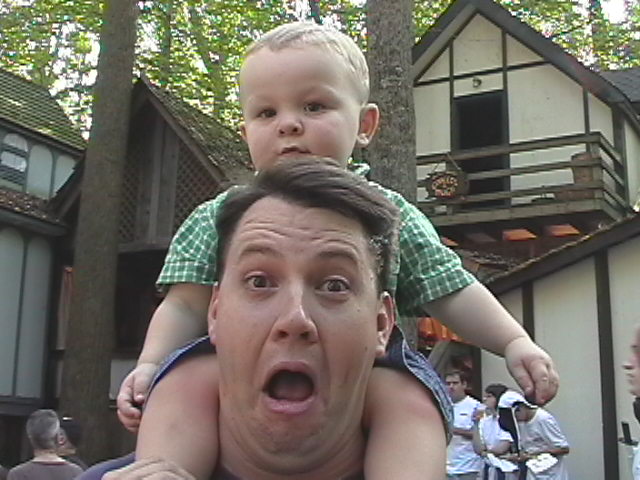 Yes.... it was scary for us all.