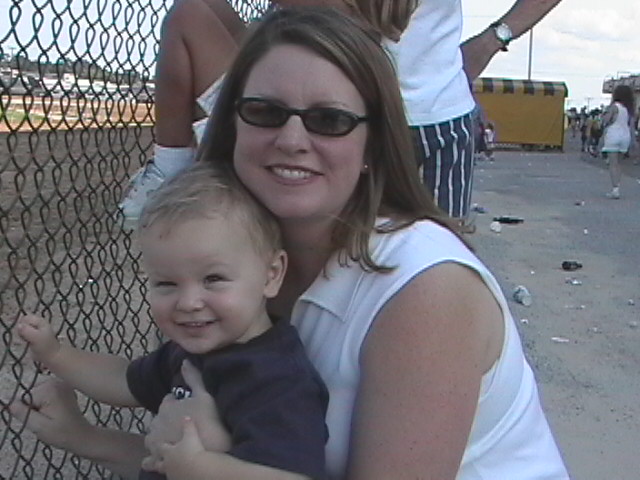 Mommy and Brooks watch for the horses to cross the finish line.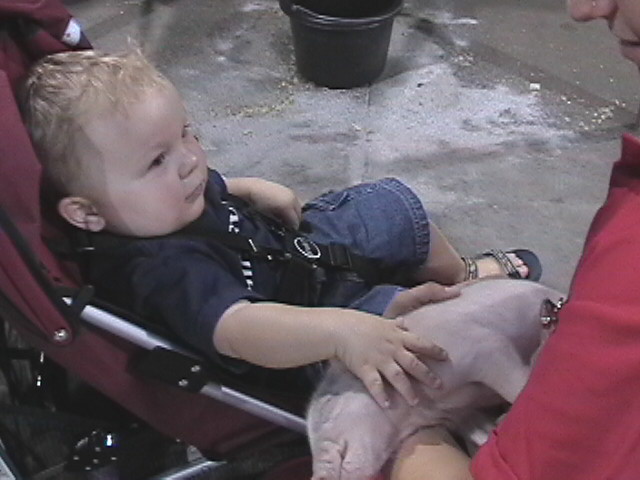 Brooks, meet Babe. Babe, meet Brooks.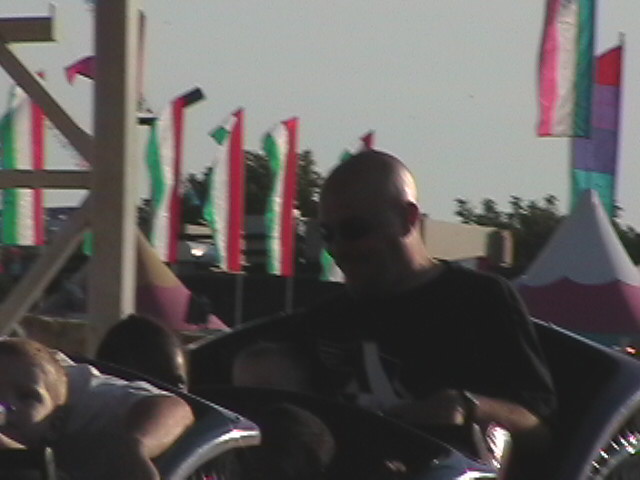 This coaster ain't big enough for the two of us.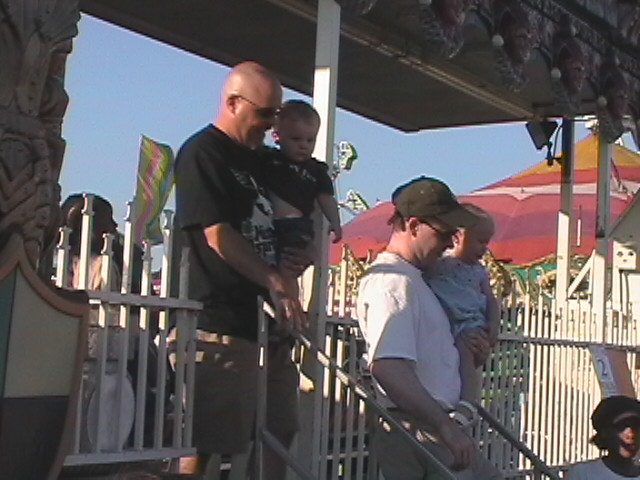 Whew! I think we're all glad that's over.
This is definitely more our speed.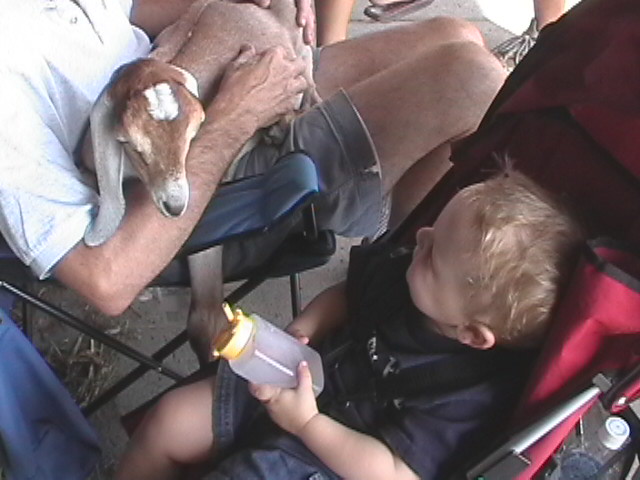 Got Milk?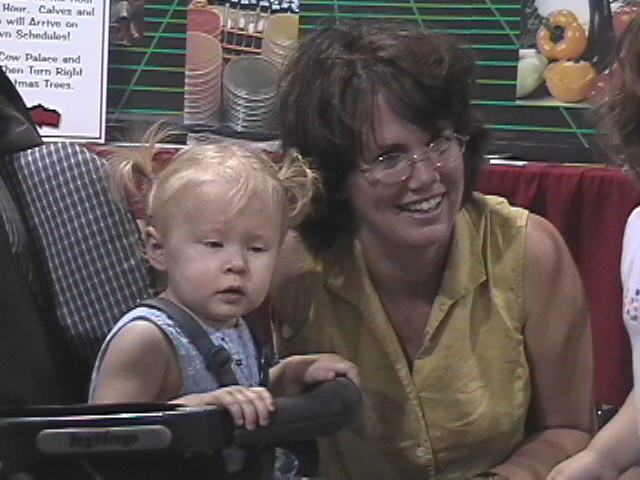 Miss Celia has pigtails of her own!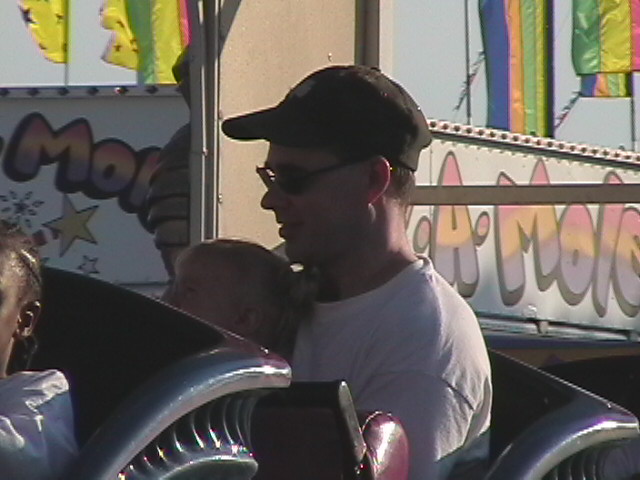 Round and round... this thing is gettin' us nowhere.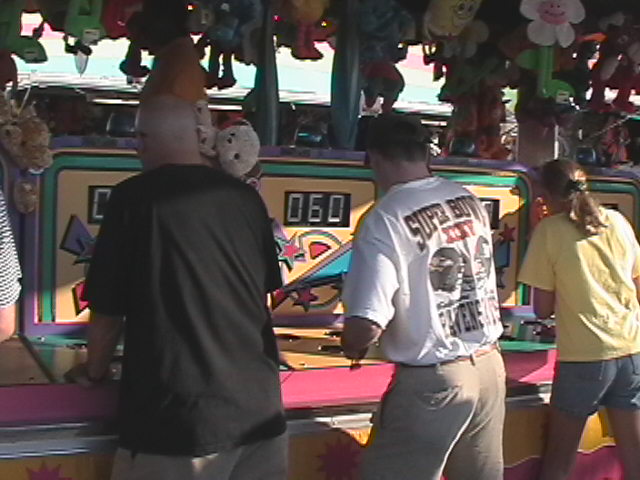 Daddy and Mr. Jim battle it out!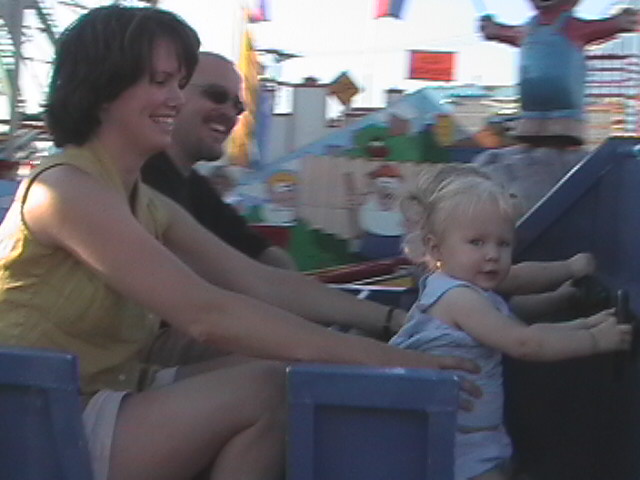 Miss Celia shows us all that she will not succumb to backseat drivers.