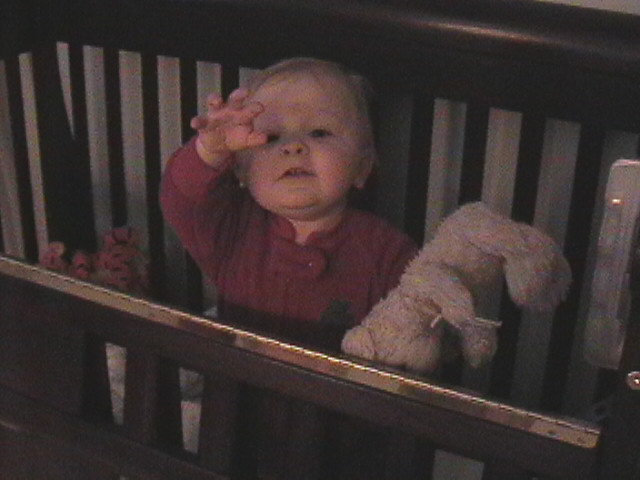 Good morning Mommy. How are you today?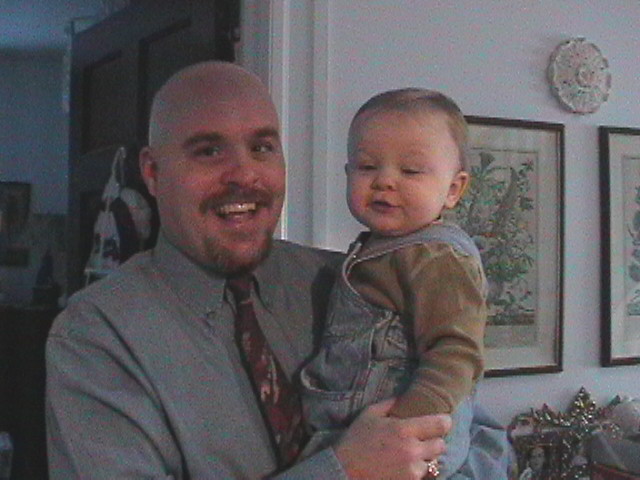 G'morning Daddy!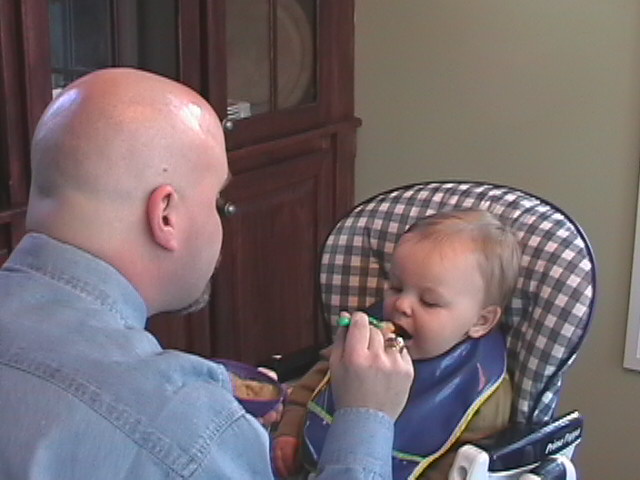 My daddy gives me breakfast while mom hops in the shower.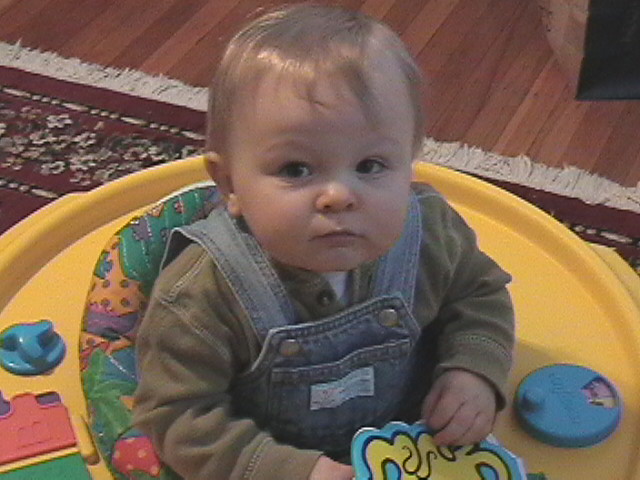 Let's watch Elmo, ma'. I love Elmo!
Miss Roberta and Akeem get here around 8 a.m.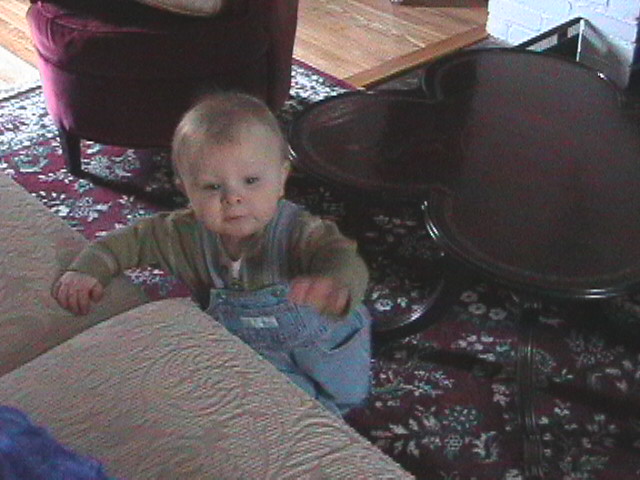 I'm on a Lewis & Clark-type expedition into my living room. Lots of new and exciting things in here
Shhh! I'm catching some good zzzz's.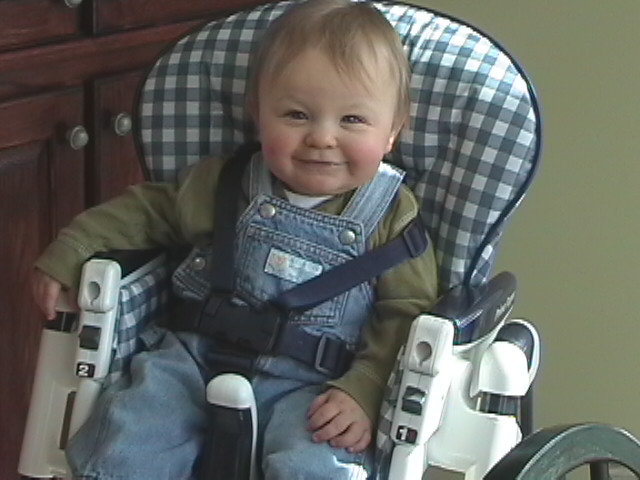 That sure was a long nap Mommy! I feel grrrr-eat!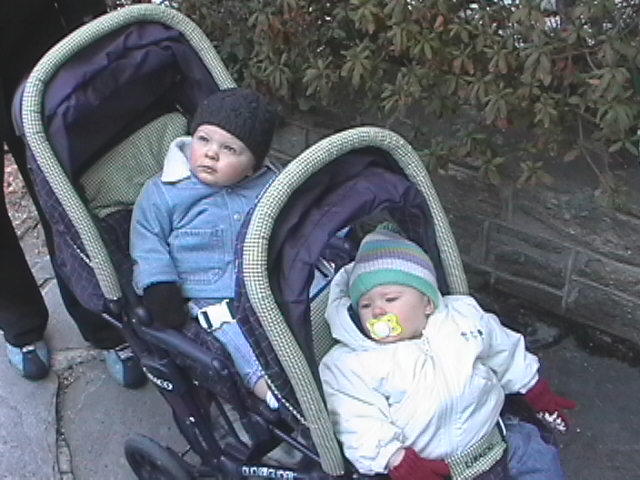 Celia and I get bundled up for a quick, but cold, walk. It's nice to get out for change.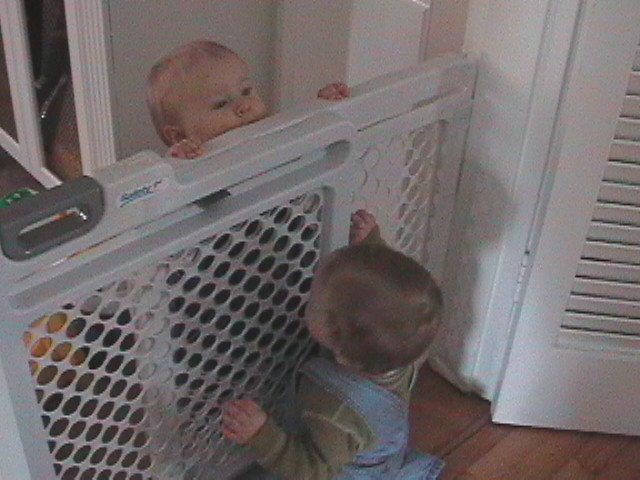 Ollie, ollie oxenfree.....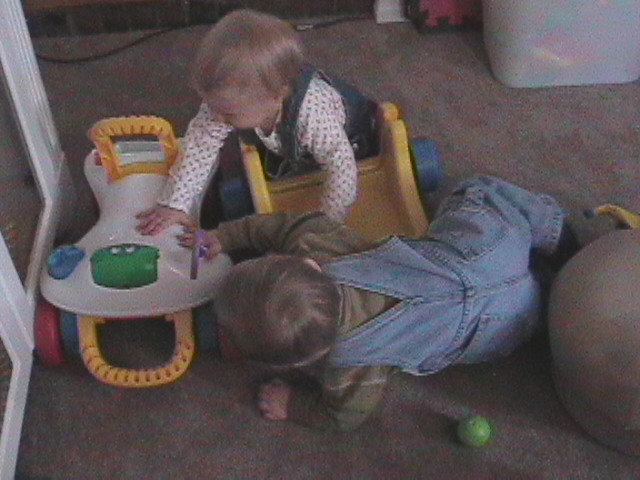 I show Celia how to change the oil in her baby-mobile.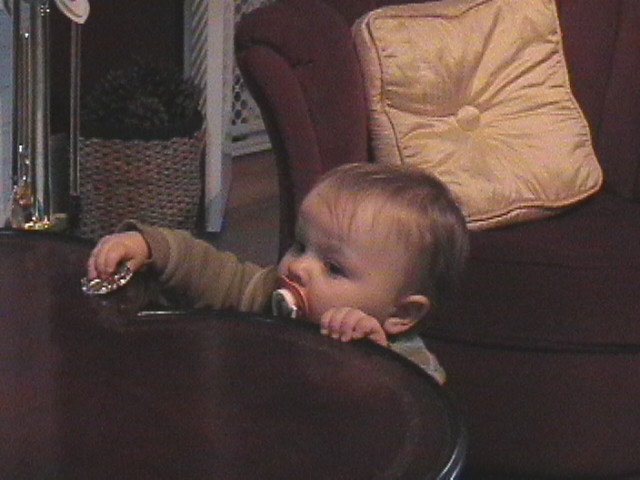 This coffee table is my favorite cruising spot!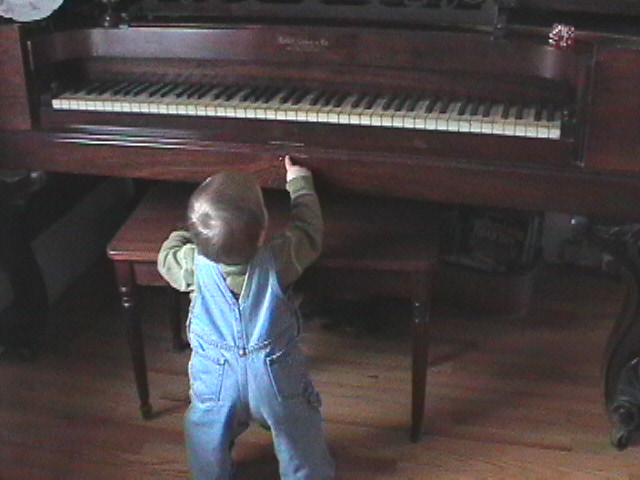 Mom won't mind if I play a little number.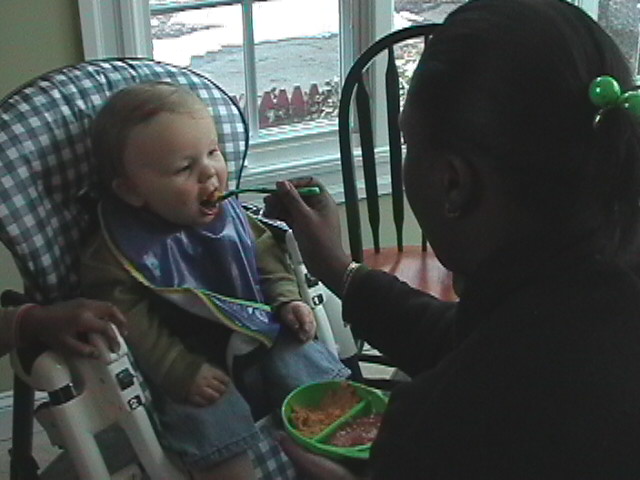 Time for dinner. Yummy, yummy chicken noodle!
Hmm.... what's in here. Hey Celia, this looks like fun!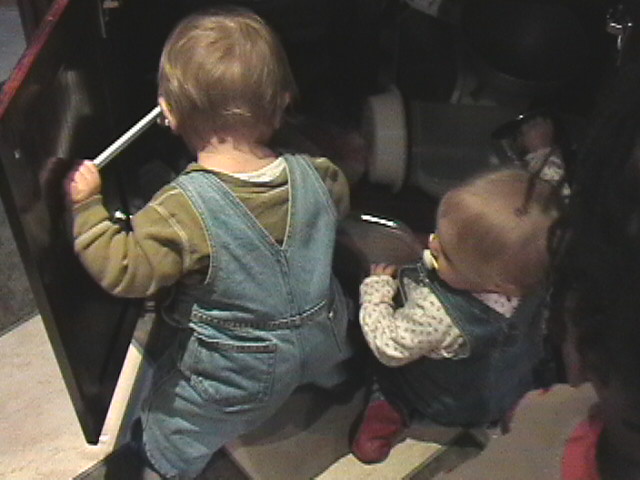 ...and play....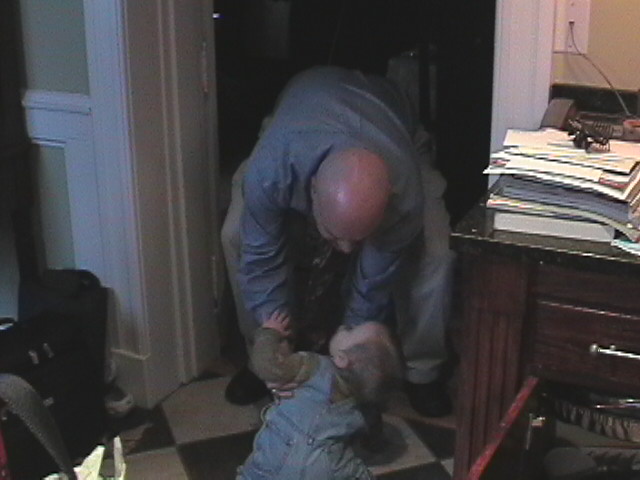 Yay! Daddy's home!!!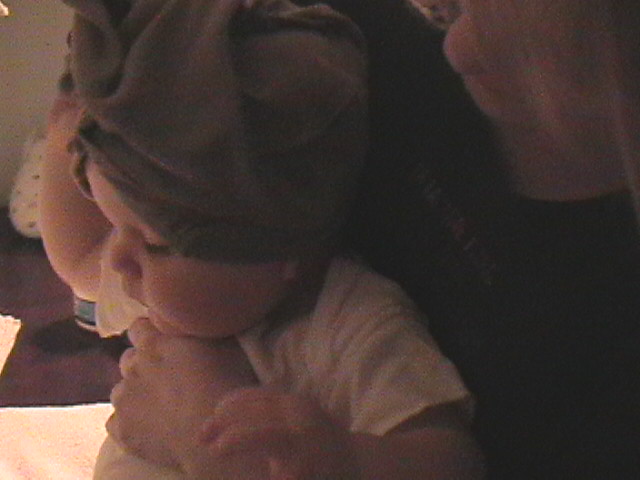 Then it's time for a quick change out of my play clothes and into my jammies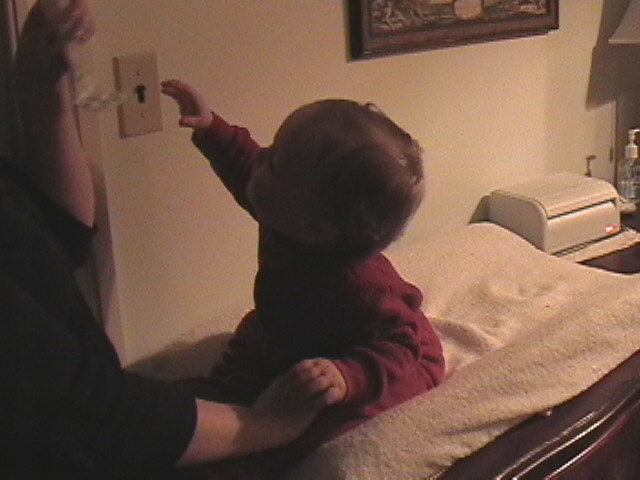 Let's turn off the light Mommy, so I can go to sleep.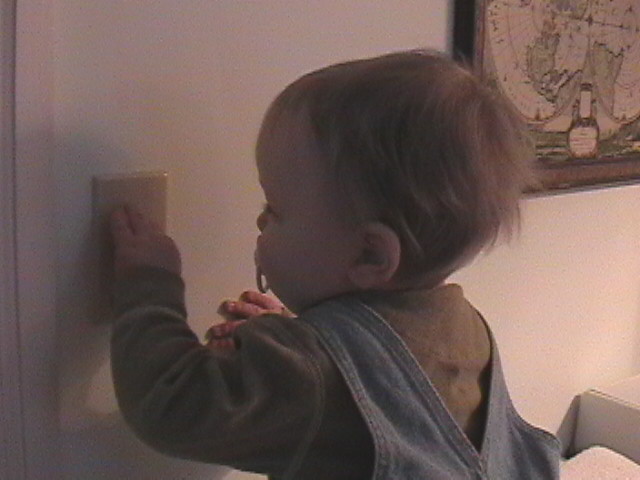 Now that I'm dressed, let's turn off the light and go get somethin' to eat, Mom.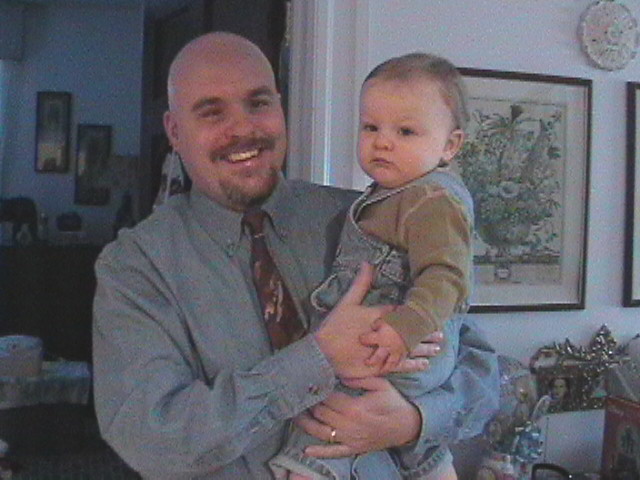 Me and pa' are heading downstairs for some breakfast!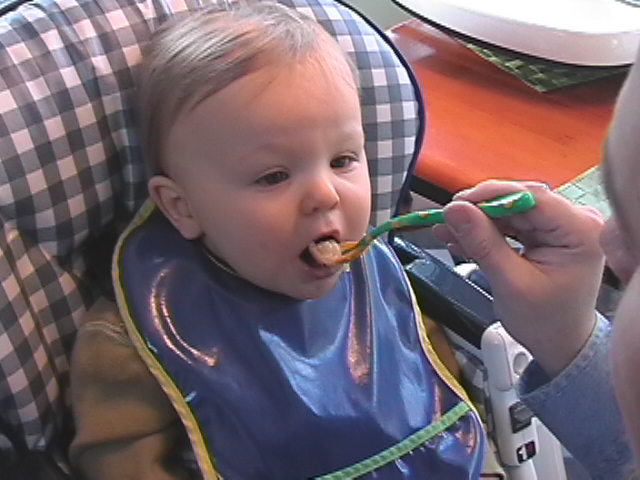 Oooh boy do I love cereal and pears in the morning!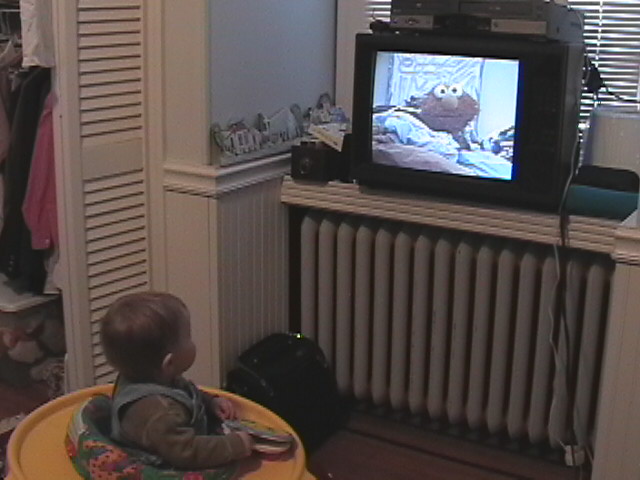 I like to watch Elmo while Mommy and Daddy finish getting ready for work.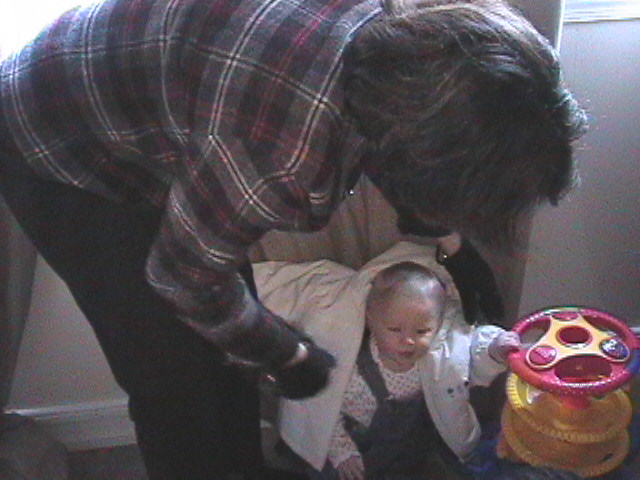 Miss Sherry brings Miss Celia over for the day. She's two weeks older than me & we're good buddies.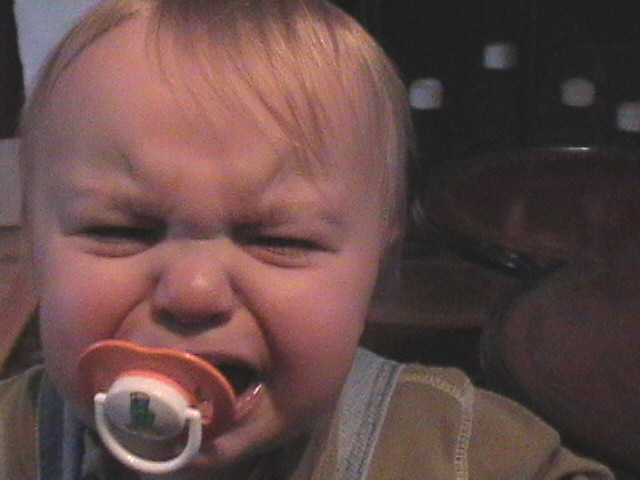 Dang it! Mommy won't let me play on the stairs! BTW - It's time for my morning nap.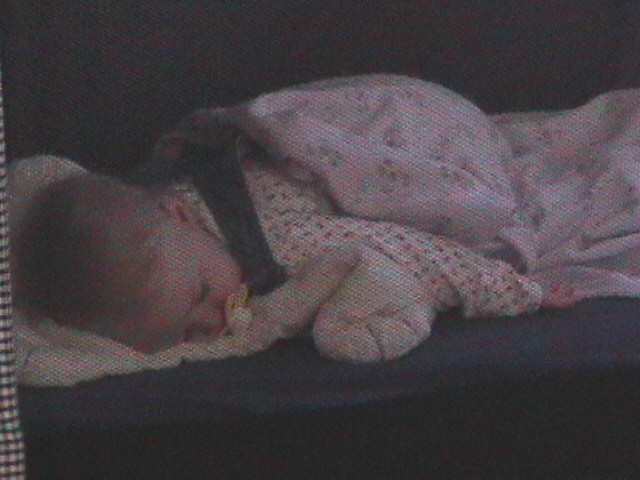 ...and so is Celia.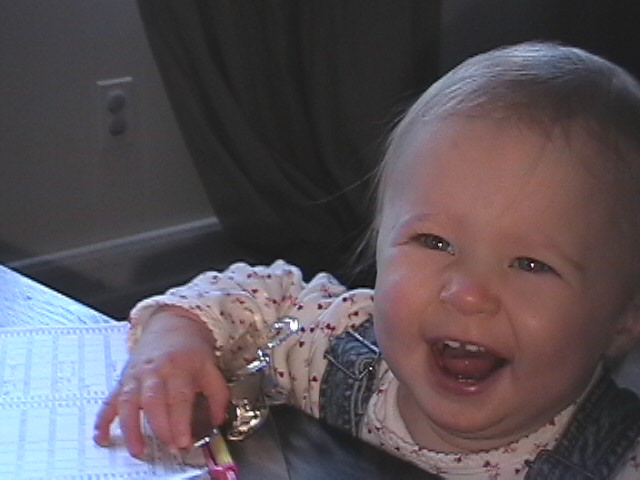 Celia wakes up happy from her nap, too.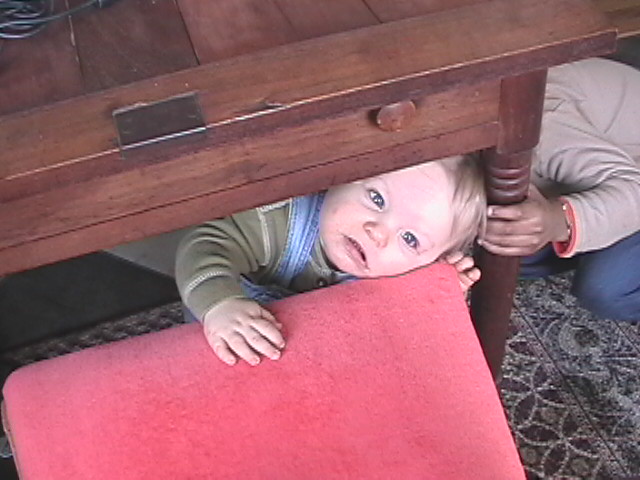 I like to play under Mommy's desk.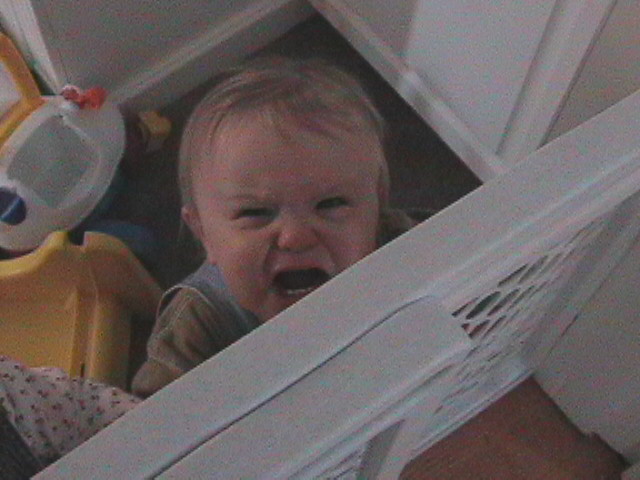 I hate this stupid baby gate!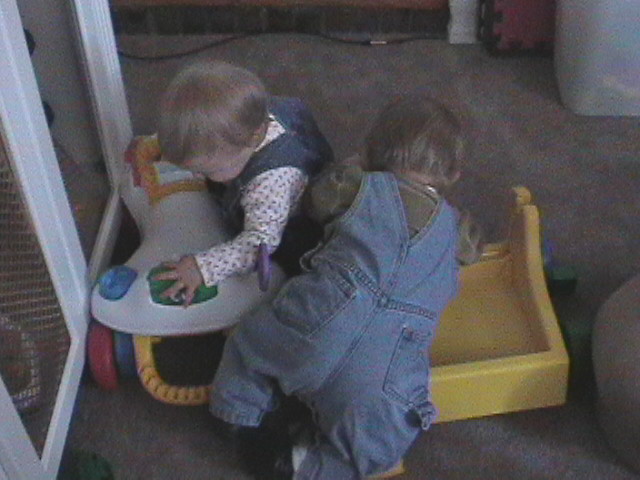 Outta my way sista! I've got some driving to do.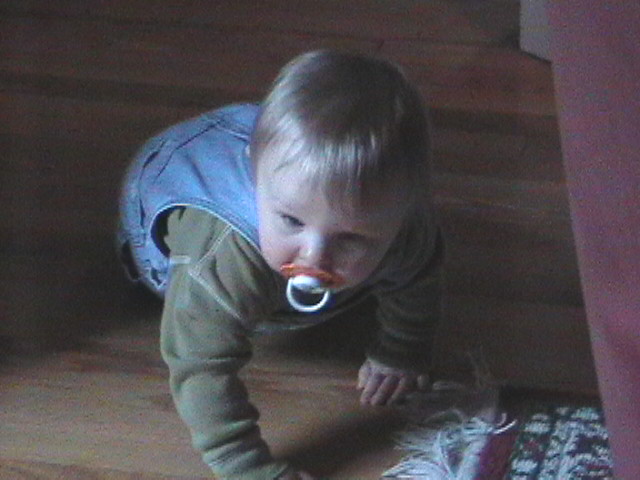 I'm a man on a mission ..... to explore the living room again.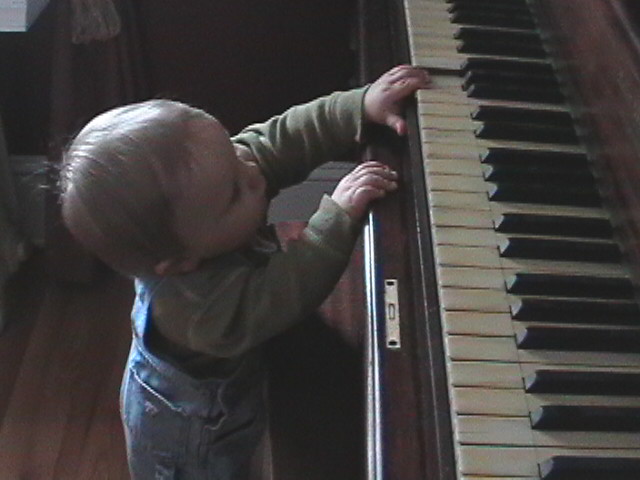 How does that song go......? Hello my baby, Hello my honey, Hello my ragtime gal....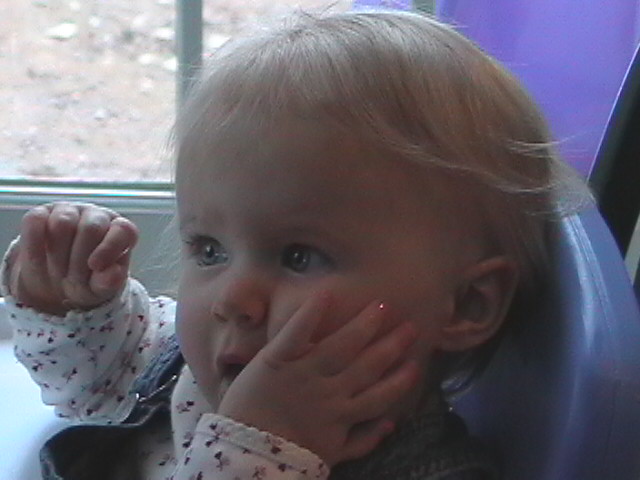 "Oh my," says Celia, "that boy sure can eat!"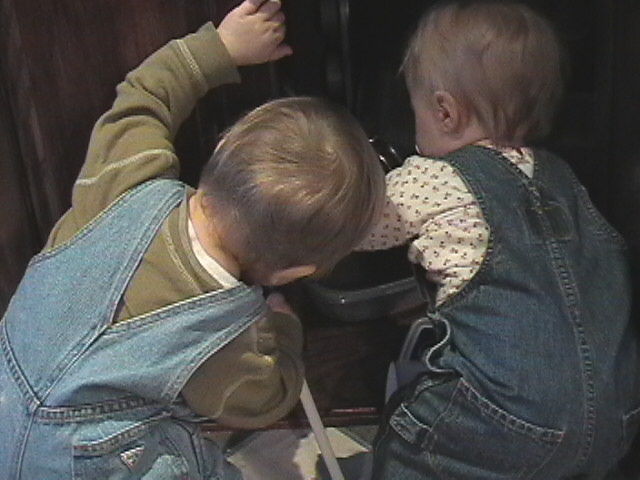 Me and Celia play......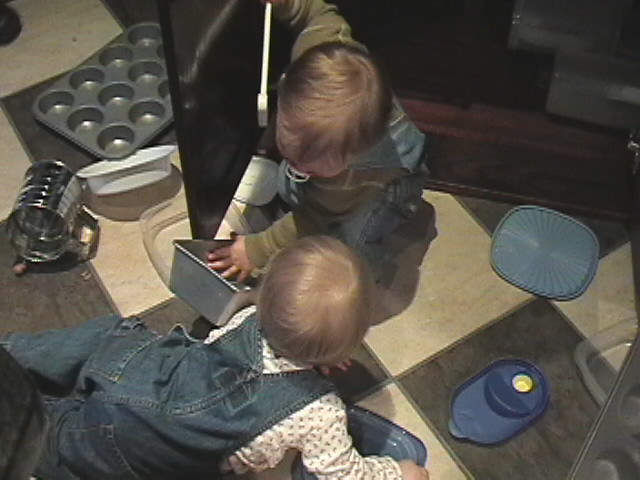 and play
Mommy gives me my last bottle before bed *yawn*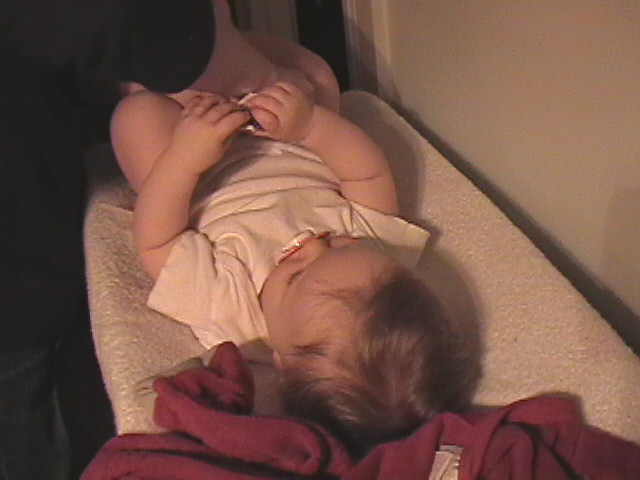 Let's get those jammies on, I'm gettin' sleepy Ma'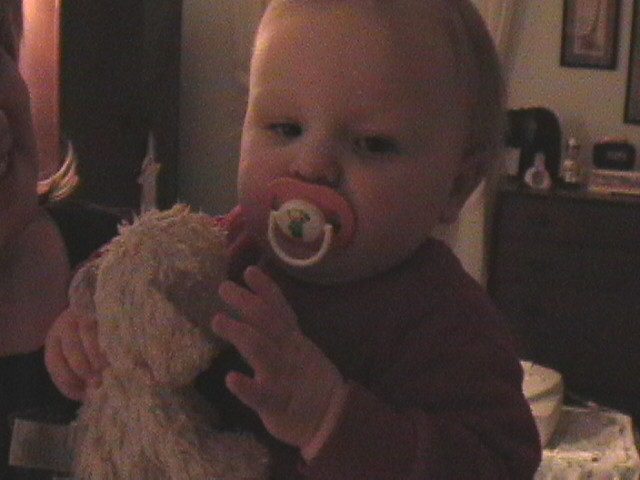 I've got my Lamb Chop, now it's time for bed. Night. Night.